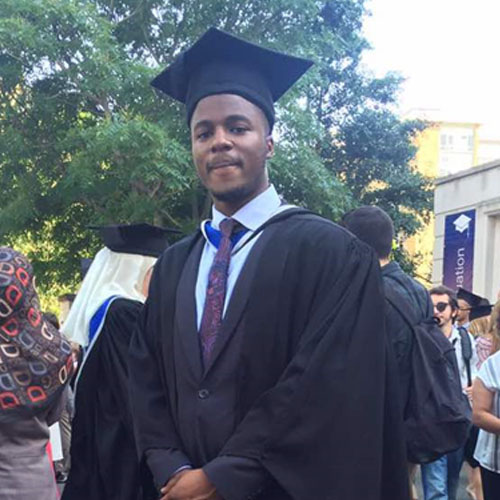 Ayodeji Longe
Year Group: IB Class of 2013
Year group: Class of 2013
Hostel: Anthony Hostel
Roles played at TIS: I was the headboy at TIS, there were quite a few academic achievements but my prefectship is the one I'm most proud of. It was unorthodox but…special. Business Operations and Administration
Current university: Graduated from Queen Mary University of London 2:1.
Year of graduation: Class of 2016
Achievements in College: Captain of my football team at university and top business and company law student. I don't think I could single out a single most memorable experience as there were many,
but I particularly enjoyed helping build a school on pram pram with my grade mates, there's a certain joy you get from feeling like you've helped better someone's life.
Achievements out of college: Currently I'm developing my own online business network for SMEs and freelancers, as well as being the CMO of a relatively new Ghanaian construction and mining company.
Key word in life: Is confidence, I feel like a lot of people do not fully appreciate the distance it can take you.
Philosophy: The energy you put out will very likely come back to you.
Word of advice: Develop an 'if anyone can do it I can' attitude. It is infinitely helpful.