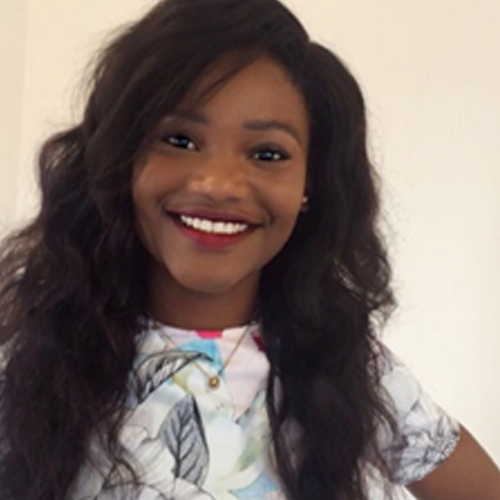 Dilys Ewuraesi Mbiah
Year Group: IB Class of 2013
Name: Dilys Ewuraesi Mbiah
Year group: IB Class of 2013
Hostel & Colour group: Cecilia Hostel/Red Kigelia
Roles played at TIS: Deputy Senior Girls' Prefect, Editorial team Panorama school magazine, SRC Treasurer, Bell ringer, Library volunteer
Achievements/Awards in TIS:
History (2010)
History (2011)
Economics (2011)
History HL (2012)
Most memorable experience in TIS: Singing the 'Oh Holy Night' solo at the annual Carol's Night Service.
Current university: BPP Law School, Bar Professional Training Course (BPTC)
Graduate university: The University of Sheffield, Bachelor of Laws (honours)
Area of Specialisation: Law
Achievements in University: The University of Sheffield
International Baccalaureate Undergraduate Merit Scholarship 2013
Sheffield Graduate Award 2016
Student mentor
BPP Law School
Student Director – Employment Law Telephone Advice Line Pro Bono Project
Key word in life: Joy
Word of advice: The little mundane or big tasks you do now in TIS may seem insignificant, but spending 6,5,4 or 2 years in one place changes you and shapes the habits you will form in the future and possibly the rest of your lives.  Take advantage of all the things on offer, enjoy the food, make friends, work hard, be kind, play sports, do your chores, try something new. Just don't spend the entire time, however long you may be there for, complaining and not enjoying the experience.