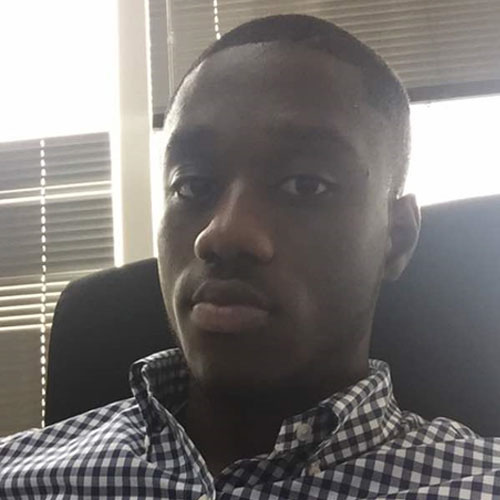 Marlvin Owusu
Year Group: IB Class of 2008
Year Group: 2008
Hostel & Colour Group: Anthony & Yellow
Roles played at TIS: Volleyball Team, Cross Country team, Swim team, Classrooms Block Prefect (2004/2005)
Achievements/Awards in TIS: (If it fits the category) Overall best delegate in MUN held at TIS (internal and I think it was the first we did); Certificate for coming 5th in a Cross country race; Won the first ever inter-hostel singing competition with Anthony- we won for both best traditional and contemporary song. Led the team with then hostel prefect Rowland Ekuban and was the conductor.
Most Memorable experience in TIS: After our first IB paper, about 10 of the boys in my grade were already stressed out (that's what happens when you are supposed to be studying like the serious girls we had in our class instead of playing fifa during revision periods). So we decided to do what we do best. i.e. eat gari and shito. This time however, an argument broke out between two of my class mates which led to insults such as foolish fool (local boy insult) and waste man (British boy insult clearly) flying about in the dormitory. We eventually managed to calm both of them down. The end result, we all had to form a line with one ball of gari in our hand. Local boy was the one who had the bowl with the shito, baked beans and corned beef concoction; hence he was the most important in the room and we therefore had to follow his orders. British boy consequently had to go back to the end of the queue. As destiny will have it when a group of boys are gathered to eat, that line lasted like 10 seconds; "scattey pai".
Undergraduate University: University of Portsmouth
Postgraduate University: City University London
Year of Graduation: Undergraduate 2012; Postgraduate 2014
Major/area of Specialisation: Business Studies/Business Economics
Achievements in College: International Students Officer (Bronze Award at Activities Awards Dinner at the end of 1 year tenor); Won the volleyball league with Horndean Volleyball club in UK division 3.
Achievements out of College: Co-founder & Director of Samarl Limited, a handyman service company (property repairs and maintenance covering areas such as plumbing, electrical works, carpentry, painting, cleaning, fumigation, gardening etc) established in September 2015 with my best friend Samuel Opoku from TIS.
Currently working at: Fidelity Bank
Position Held: Junior Relationship Manager
Key Word in life: H2=Hard work*Humility
Philosophy: "fall down 7 times, get up 8"-Denzel Washington
Word of Advice: You are in charge of your own destiny and career journey through the daily choices you make. However, never forget to place God at the centre of your success story, because He completed it before you even began.