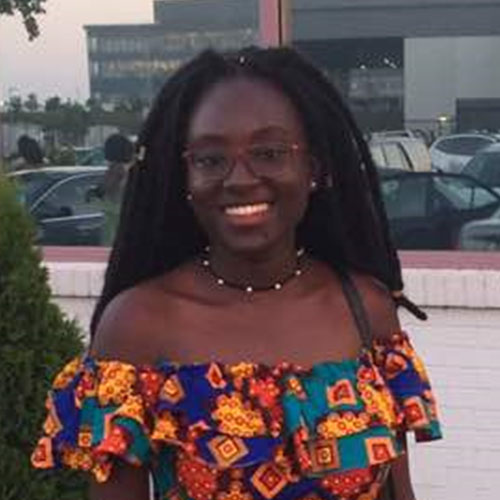 Nana Aba (Baaba) Ackah
Year Group: IB Class of 2016
Year group: 2016
Hostel & Colour group: Catherine & Green Wisteria
Roles played at TIS: Sports prefect 2015/2016, Red Cross member, Female basketball team captain (2014 – 2016), Female volleyball team captain (2015 – 2016), female soccer team captain (2014 – 2016), Head of expression 2015, costume and makeup for annual school plays, Green color leader.
Achievements/Awards in TIS: The only sports prefect for my year. Sportswoman of the year 2015, merit list.
Most memorable experience in TIS: The day my name was mentioned during graduation.
Current university: Trent University (Canada)
Year of graduation: 2021
Major/ area of specialisation: Business and Science
Achievements in College: I actually took a gap year so I haven't been to college yet.
Achievements out of college: Internships at MTN Ghana and smart line publishers. Starting a landscape photography business. (NISSI)
Key word in life: Determination
Philosophy: You always get what you give.
Word of advice: Life is not a race, sooner or later you will get to where you're destined to be.