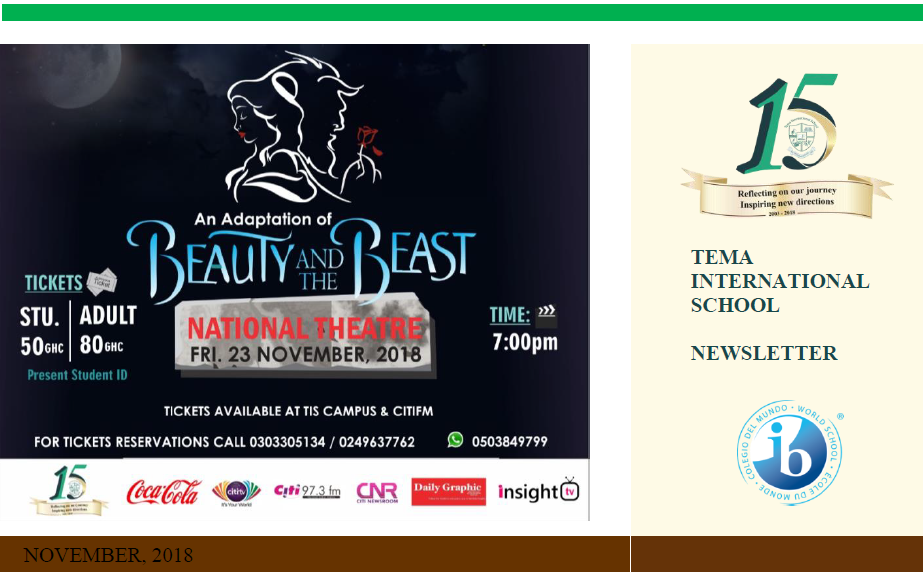 Making us proud
YEP participating members who attended last Saturday's workshop.
TIS soccer (boys and girls), handball (boys and girls) and table tennis (boys and girls) who enjoyed the interschool games with Ghana Christian International High School last Saturday. Handball is the natural TIS sport: fast and furious. Special mention to fast and furious stars, Stephanie-Louise and Kekeli.
Participants in the 2018 TIS Creative Writing and Photography Workshop being held tomorrow and Saturday.
Delegates to the SOS MUN being held from today until Saturday.
TIS representatives in soccer, handball and tennis at Saturday's ISSAG championships.
Reminders
Please read the weekly bulletin and monthly newsletter, and take action as required.
All sections of the online exeat form must be completed for it to be submitted. Otherwise, you will see an error message. The time component is a 12-hour clock.