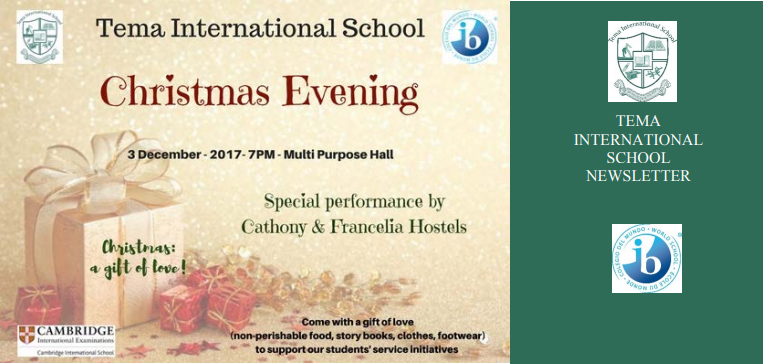 Reminders
Please read school communications. [Note: if you can't access the weekly TIS Bulletin or Monthly Newsletter, this means you have not yet logged into ManageBac.]
As from 13 November, all exeat requests must be completed and submitted online. To access the online exeat form, please go to: https://www.tis.edu.gh/exeat-form
[Note: If you receive a 404 error message, page not found, then please clear your website history and data and retry the link.]
TIS Events: Parents are always welcome to attend any school event.
ManageBac (MB) and Naviance: If you have any difficulties registering or logging in, please email Ken (principal@tis.edu.gh)
Yale Young African Scholars Program:TIS is again hosting this exciting program from 11-20 August 2018. Applications are now open and admission is highly selective and open to students between the ages of 14-18 years. Best news: YYAS is free to all participants. Please see the flyer inside this Bulletin for more details. Importantly, apply now and don't leave it too late and miss out.