Field trips play a pivotal role in comprehending man and his environment. Trips connect classroom discussions to real-world events. Therefore, to understand the management and role of ecotourism in Ghana, the Geography DP class visited Boti Ecotourism Park in the Eastern region. The visit served as a springboard for students to explore the beauty of nature, be it the waterfall, umbrella rock, the Giant Footprints, the Three-Headed Palm Tree, Fertility Stones, the plains, and the undulating nature of the landscape as well as the people of Huhunya. This exposure has equipped students to enrich their case studies relating to Butler's   Model of Tourism Development. Students appreciated the stages that tourist destinations go through to attain their sphere of influence.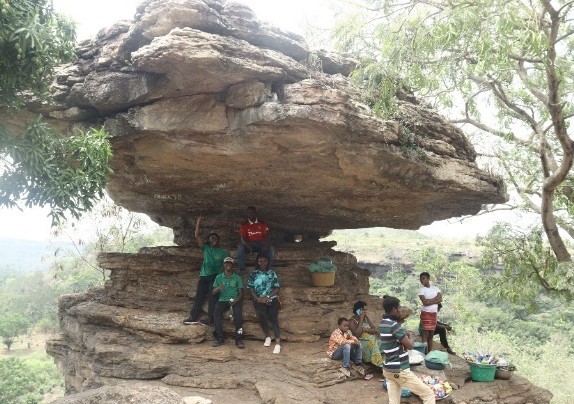 For many of the students, it was their first experience at the Boti Ecotourism site so they were impressed with how the site was intact with its heritage. Students found out how the ancient people used the holes in ancient rock found in caves to call for meetings. Students also had the opportunity to explore the Akuapem – Togo range and its scenic landscapes.
Students were able to apply concepts and relate them to real-life experiences. "………we were able to identify the physical properties and apply our knowledge in real-life contexts." (a Grade 11 geography student's reflection).
The trip not only provides the opportunity for students to learn but to also bond well with the other geography classes. The DP 2 students share their learning experiences in geography with the DP 1 students.
"…….and it also helped me build my communication and cooperation abilities." (a DP 1 student).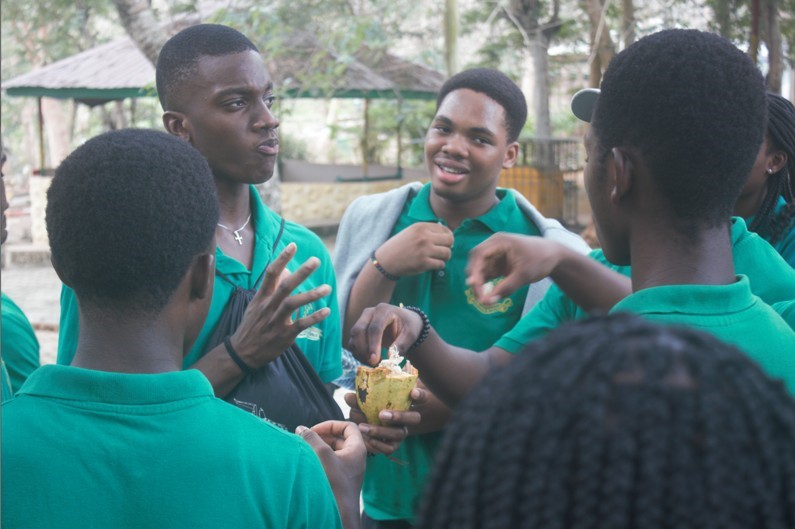 Final-year students also seized the opportunity to refresh after the mocks. As indicated by a student "……the trip was a revitalizing experience". The trip to Boti Ecotourism enabled students to assess the management of the environment, ecological footprint, and perseveration of primary touristic features. Post-trip discussions brought out the observations students made in the assessment of the management of an ecotourism destination. A student observed that "there were bins strategically placed throughout the area to discourage trash and maintain the area clean".
To end with this report, the students' trip to Boti Ecotourism was a success regardless of the student's inability to see the "Ponmpon" river falling off the outcropped igneous rock due to its seasonal and intermittent flow.