TIS DREAM 
Background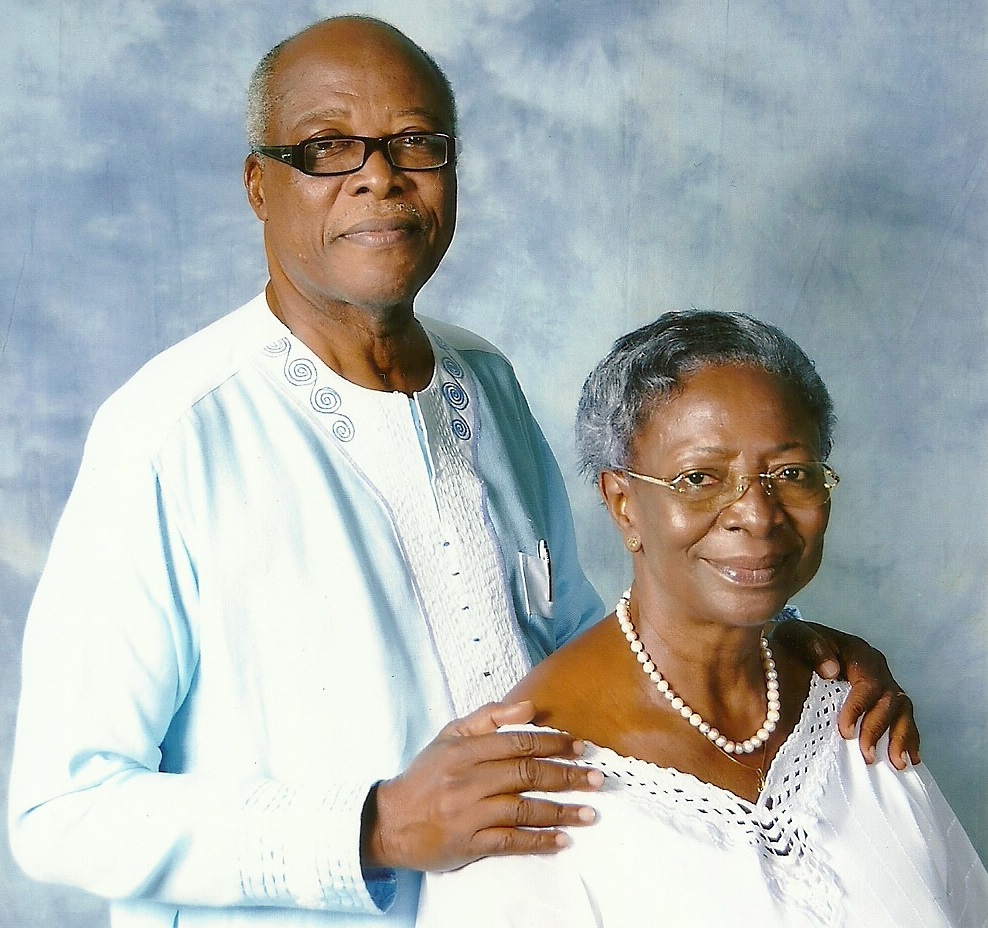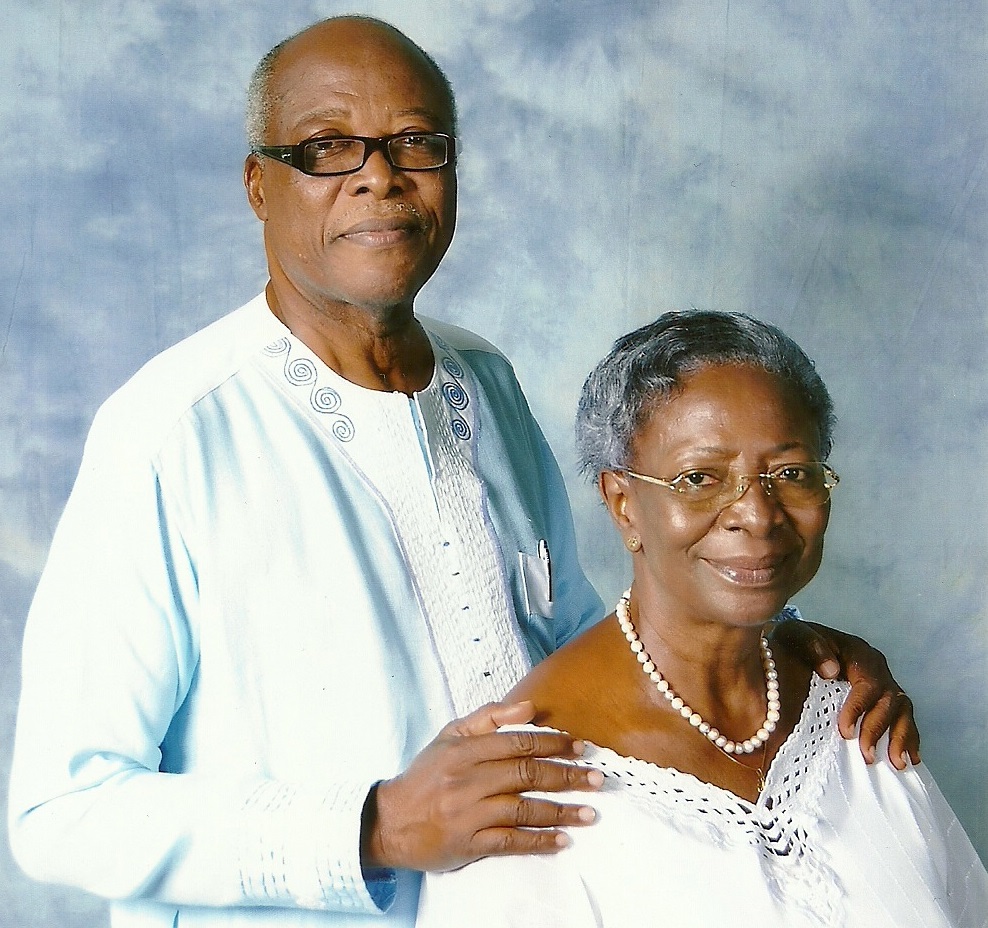 Mrs. Comfort Adjavon, the progenitor of TIS, nursed the dream to establish a public educational institution. That was about twenty years ago when she retired from the Ghana Education Service, at the age of 45, as a Principal Superintendent.  Her resignation from the service was actually inspired by her love for, and intention to venture into farming full-time, particularly, poultry and livestock.  After 13 years, and in spite of the success of the farm, she still missed teaching. Additionally, the circumstances of her disabled granddaughter, Sonia, who eager to attend school, yet found it difficult to be properly integrated into the normal school system, gave vent to Comfort's initial dream of establishing a school which could fully cater for the educational needs of her granddaughter. So acting upon the encouragement and support of her husband, daughter and friends, she penned the plan for a national school for children, in order also for her granddaughter to receive proper care and tuition. Thus, modest but beautiful structures began to surface to begin this national school for children.
At that time, Mr and Mrs Adjavon had sent one of their daughters to British School of Lome (BSL), an international school in Togo, and were inspired by the progress they saw in her, from exposure to the International General Certificate of Secondary Education (IGCSE) and the International Baccalaureate (IB) Diploma Programmes. The crux of the matter is that the couple's involvement with BSL had a great impact on the TIS dream and an interplay of academic and economic interests gradually altered the initial dream with a much more focus on an international school.
So, after further consultations and counsel from experts in the academia, such as Professor James Toole of Newcastle University, the couple was convinced that the IGCSE and IB Diploma Programmes would support their vision of producing world class citizens who could hold their own, wherever they found themselves, thus culminating in the birth of Tema International School (TIS) on the 3rd of October, 2003.  It was at this time that Mr Ajavon gave an astronomic boost to infrastructure, pushing the school's boundaries and erecting gigantic structures with the fragrance of an international school. 
Acquisition of land and Construction of structures
Characteristic of every dream, Mr. and Mrs. Adjavon had their fair share of challenges. One huge one was the acquisition of land to construct the buildings for TIS. It took the founders four years to acquire a sizeable piece of land to construct structures for the school.
Thereafter, there was the need for an architect and a foreman to get the project off the ground, so Mr. Samuel Jessie-Sarkodie and Mr Kobla Kotoka Ahiadorme were brought in as the architect and foreman respectively. This team that could later be described as the 'dream team'! With the help of this team, the following structures were built to receive the first cohort of students, 'the Pioneers': the hostels, a 12-classroom block and the Multi-Purpose Hall. At that time, the infirmary was located in one of the rooms in the Catherine Hostel while the Art Studio was located in the gallery of the Multi-Purpose Hall. The Library, Administration offices, Music Laboratory, Science Laboratory and Computer Laboratories were all located in empty classrooms.
Almost twelve years on, there has been a massive improvement in the infrastructure of the school. Departments that were housed in the classrooms have found permanent locations. We have an Administration Block, the Einstein Resource Centre which houses the computer labs and all the Science Laboratories, the Handel-Picasso Block which houses the Art Studios, the Theatre & Drama Studio, Music Laboratories, Language Laboratory, two examination halls and an imposing multi-chambered library and research block, the Adjavon Library.
Additionally, TIS can now boast of a standard-sized football pitch, a new Creativity, Action and Service (CAS) block that is fully equipped to support CAS activities, an ultra-modern sports complex with a well-equipped gym, a semi-Olympic-sized swimming pool, two squash courts, an indoor volley ball, hand ball, badminton, basketball and table tennis courts.
Other outstanding features of TIS are the 30 plus staff apartments and semi-detached houses that are fully furnished and accommodate key members of staff. In their honour, some edifices were named after Mr Adjavon's family. These are Francis Hostel which was named in honour of his daughter Frances and his father Franz, Anthony Hostel, after his eldest son, Catherine Hostel in honour of his daughter, Cecilia Hostel after his second daughter and his mother and Sonia Infirmary in memory of his late granddaughter.
Footprints of Great minds.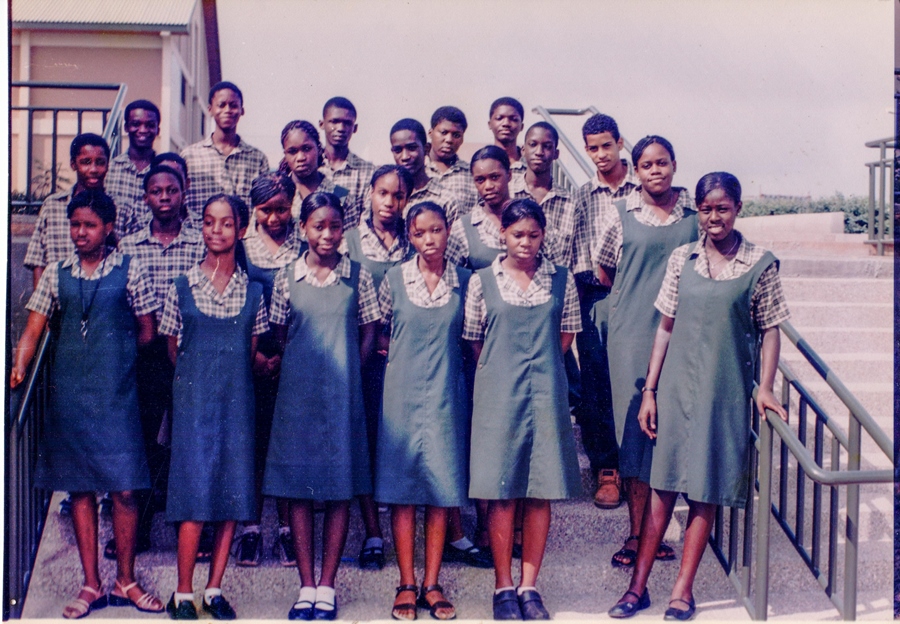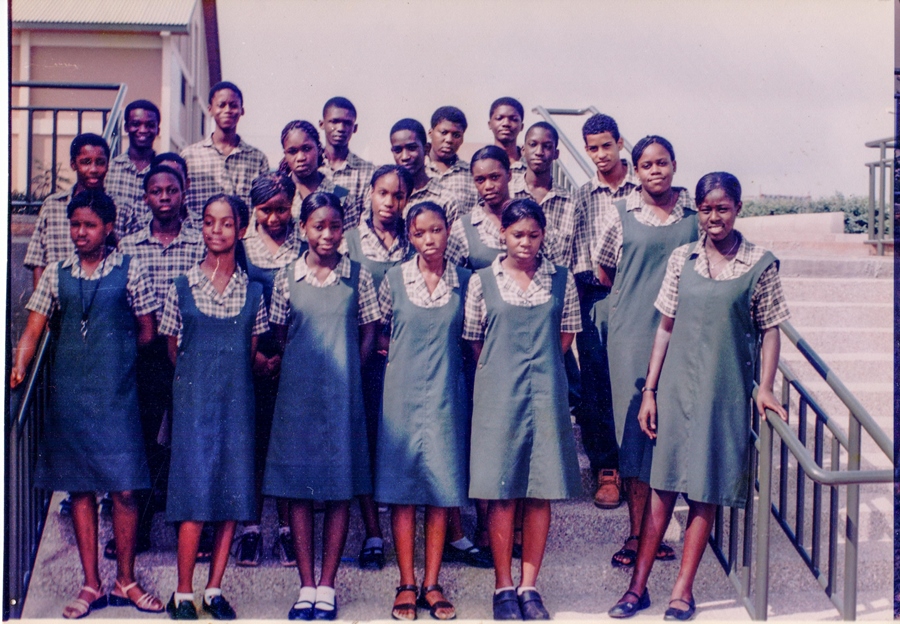 67 persons commenced the school as pioneer students on the first day of day of its opening. 27 students (14 male, 13 female) were admitted into Grade 9 and 16 students (10 male, 6 female) were admitted into Grade 7.
It goes without saying that we cannot write our story of TIS without mentioning the auspicious men and indeed women who were committed to the transformation of minds, and left indelible prints at the inception. Those who took up the leadership task such as Elinor Torto our first Principal (Oct 2003- June 2006), Mr Seth Kotey (October 2007- June 2011) and Mrs Uzo Agyare-Kumi (Oct2011- June 2014). Mr Richard Laryea was our first Vice-Principal from (Oct 2003- June 2005). He was succeeded by Mr Trevor Trumper from 2005-2006 and then by Mrs Mabel Owusu-Addo from Dec 2006- July 2012. Mrs Felicia Sackey acted as Principal from 2013-2015 and currently holds the position of Director of Studies.
When the first Principal left TIS in July 2005 the Chairman of the Board of Governors Dr. (Mrs.) Sylvia Boye stepped in to superintend affairs of the school in the capacity of Executive Chairman.
For a smooth take off the school needed to constitute a Board of Governors whose task it would be to give policy direction on how the school should be run in order to achieve the Founder's vision. The board was thus the first formal entity to be established (August 2003) with members given specific roles to play. The members were: Dr(Mrs) Sylvia Boye as Chairman of the board – a retired educationist and former CEO of West African Examinations Council; Mr Alphonse Adjavon as a Co-founder and Finance Director – An economist and CEO of Chemico Ltd; Mrs Comfort Adjavon as Co-founder and Facilities director – a retired educationist ; Mr Titi-Ofei as the Academic director – A Principal of SOS Hermann Gmeiner International College; Mr Jassie-Sarkodie as the Development Director- a qualified architect at IZMATRIX who designed all the buildings within TIS.
Our pacesetting academic team who paved the way for the commencement of studies were;
Mrs Grace Bayelladong ( English & Girls' Hostel Guardian),
Mrs Lily Agbezuge (French / Librarian /Girls' Hostel Guardian),
Mr Opoku Boakye Yiadom (Biology/Form Tutor/Boys' Hostel Guardian),
Mr Peter Kumako ( Information Technology/ Form Tutor),
Mr Raphael Sackey ( Music Tutor),
Mr Alex Koranteng Adjaklo (P.E Tutor),
Mr Richard Obeng ( Physics/Head Of Science)
Mrs Felicia Sackey (Economics Tutor).
And our dedicated Administrative and Support Service team in the persons of Mr. Torkornoo (Administrator), Mr. Livingstone K. Eureka Ocansey (Accounts officer), Ms. Pearl Adiama (Secretary), Mars Cecilia Ajavon- Oppan ( Facilities Manager), Ms. Catherine Gikunoo ( Domestic Bursar), Abraham Anum Quaye( Transport officer), Ms. Nancy Doe, Ms. Xorlali Eliplimi,  Mr. Stephen Abayite and Ms. Christine Xa ( Catering), Ms. Doris Gbomittah, Ms. Charity Agbenya and Mr. Francis Adewudzo (Janitors), Mr. Mac Dondee (late), Mr. Dogbevi Gokah, Mr. Hope Gbekle, Mr. Lawerence Odoi, Mr. Stephen Adjei and Mr. Godfred Novor (security staff)  made up a perfect team and gave TIS a good start in its inception.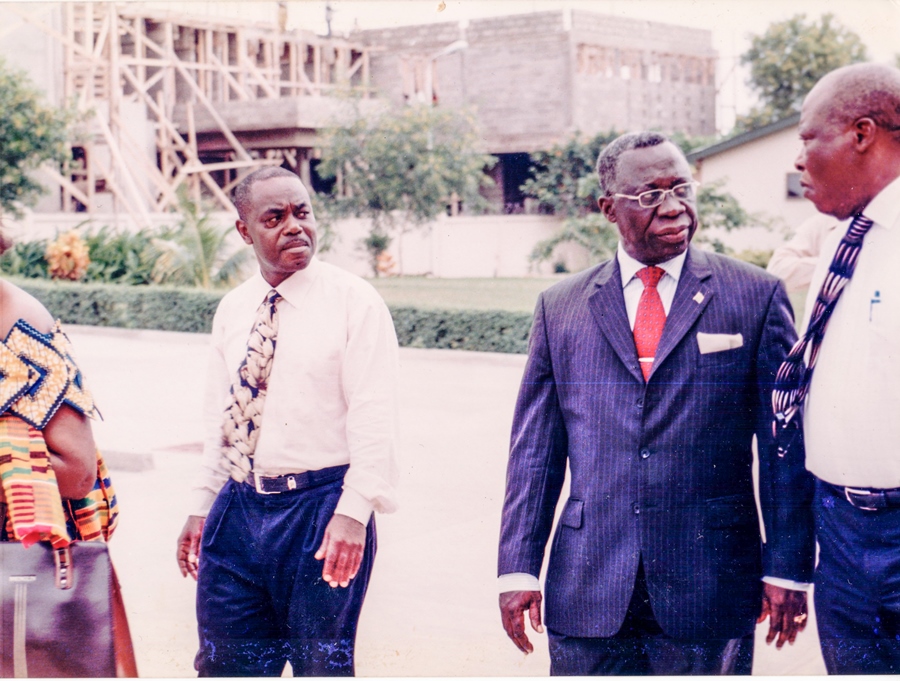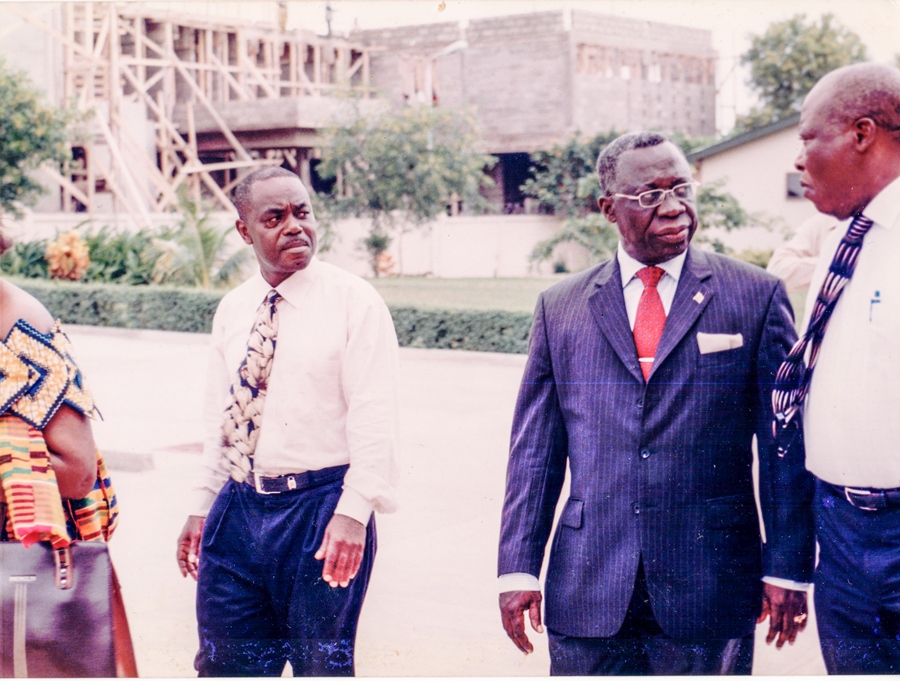 With the support of the Minister of Education, Mr. Yaw Osafo Marfo, the school was officially inaugurated on 18th June 2005.  After meeting IB and CIE's stringent criteria we obtained authorization to run the IBDP and IGCSE on 29th March 2005 with Mr. Trevor Trumper as our first IB coordinator. He was succeeded by Mr. Boakye Yiadom and then by Mrs. Deepa Boodhoo. The IGCSE Programme was first coordinated by Mr. Richard Laryea and is currently being run by Mr. Samuel Atindana.
And so with a dream and great perseverance TIS was born, clothed with many tales of the adventures and accomplishments by great men and women who once upon a time walked on these soils. Our fame continues to spread and our name we hope resounds in the hearts and minds of many, those who admire as from afar and also of those with a brave heart who would want to experience what we mean when we say that Knowledge is the key.