Among many wonderful achievements, TIS has again made it to the top finalists of this year's National Business Pitch Competition organised by JA DEEP – Júnior Archivers Digital Entrepreneurship Education Programme. Over the period of vacation, an internal video pitch competition was organised for members of the Entrepreneurship and Innovation Club and out of 5 teams that participated, one team was selected to represent TIS at the National level to compete against 14 other schools from all across Ghana.
Team TIS, ASC (ALL SYSTEMS CONNECTED), have been tirelessly working to meet the requirements of the competition even though school was on vacation, and they have proven that nothing can become a barrier in the pursuit of excellence. The competition has 5 stages: Writing a company report, Stage Presentation, Boardroom Interview, Trade Fair Exhibition and Making a Promo Video.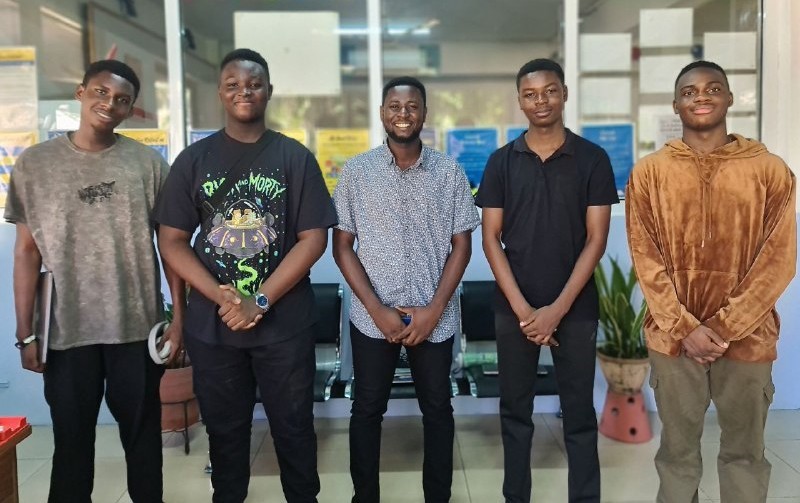 Jaye Asante-Asare (CEO), Prince Cobinah (PRO), Kelvin Ansong (CFO) and Moses Armah (Marketing Manager), all students of Grade 11 look forward to making a tremendous mark at the competition with the business idea that seeks to solve a problem of missing out on important information in the health sector. This will be done by connecting people to healthcare facilities more easily and faster through a mobile app to help save more lives than usual. Additionally, as the business progresses, 5% of the annual profit will be used to support Operation Smile, an organisation that supports cleft lip and cleft palate children in need of surgery and treatment, we hope to put beautiful smiles on the faces of people affected by the condition.
Also, we entreat all TIS students, staff and alumni to click on the link provided to like and share our promo video to win the public choice award on the day of the competition. https://youtu.be/AfeU67YOss8
This wonderful experience is a platform to encourage students to sign up for the Innovation and Entrepreneurship Club or any other After School Activity (ASA) to enhance their potential and channel them into achieving great success in the pursuit of academic excellence.
Here are reflections from our participants.
Crafting a business idea alongside Prince, Moses, and Kelvin has been illuminating. Our collaboration brought together a medley of skills and viewpoints that breathed life into our concept. Prince's innovative thinking frequently sparked fresh directions, Moses' market insights grounded us, and Kelvin's technical finesse ensured feasibility.
Communication emerged as our bedrock; open discussions and brainstorming sessions kept us aligned, even as we learned to navigate occasional disagreements. Challenges became our stepping stones, prompting growth as we tackled everything from business model refinement to funding hurdles. Decision-making was a collective effort, enriched by diverse perspectives. Milestones, whether modest or monumental, became celebrations of our synergy. This experience highlighted the profound impact of cohesive teamwork in turning roadblocks into launchpads. Collaborating with Prince, Moses, and Kelvin birthed a promising business idea and illuminated the essence of unity in entrepreneurship. Jaye Asante-Asare – CEO, G11.
Participating in the JA DEEP competition was an exhilarating experience that challenged me unexpectedly. The opportunity to apply classroom knowledge to real-world scenarios tested my strategic thinking and problem-solving skills. Collaborating with my team under pressure showcased the importance of effective communication and teamwork, as we brainstormed ideas and refined our presentation late into the night. Presenting our solution to a panel of judges was both nerve-wracking and rewarding. The experience honed my public speaking abilities and taught me to think independently. While the competition pushed me to my limits, the sense of accomplishment was undeniable, regardless of the outcome. The event expanded my business acumen and provided a platform to connect with like-minded peers and industry professionals. Overall, this experience solidified my passion for business and underlined the value of continuous learning in a practical setting. Prince Cobinnah – Deputy CEO/Head of website/head of finance, G11.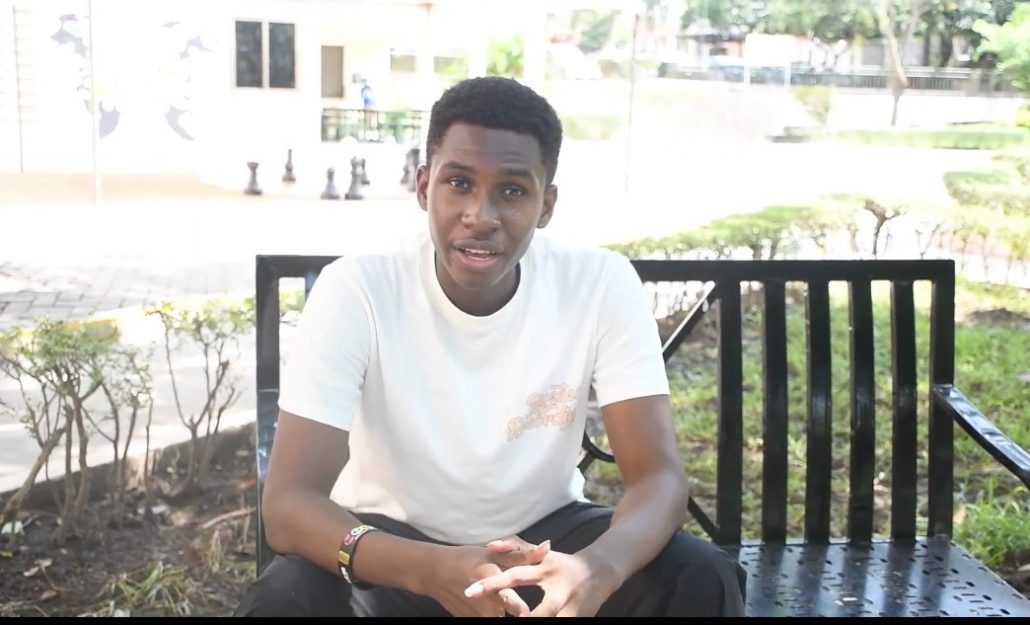 Embarking on the journey of co-creating a business while assuming the role of head of marketing and design has been an invigorating experience. Collaborating with my team to shape our idea into a tangible venture has illuminated the power of synergy. The amalgamation of diverse skills, viewpoints, and expertise has enriched our business concept and enabled well-rounded decision-making. Taking on the responsibility of spearheading marketing and design has been challenging and rewarding. Crafting the visual and strategic elements that define our brand required a delicate balance of creativity and strategic thinking. Engaging with Prince, Moses, and Kelvin has been pivotal in understanding their vision and incorporating it seamlessly into our marketing endeavours. This dual role has deepened my appreciation for holistic business development, from designing our brand identity to conceptualising campaigns. The journey has showcased that effective teamwork and a cohesive marketing and design strategy are the cornerstones of transforming ideas into a thriving reality. Moses Armah – Head of marketing, G11.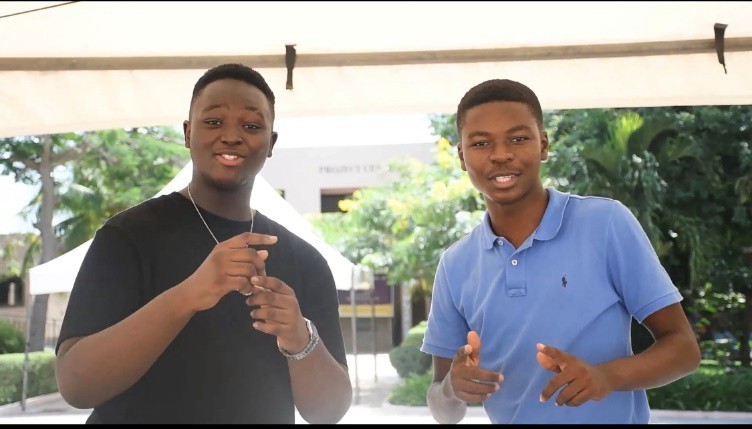 Leading as the head of programming in my group was an incredibly rewarding experience. As a club member, I collaborated with motivated peers to tackle a complex challenge: unparalleled communication between unhealthy persons and emergency services or hospitals. The competition demands creativity, critical thinking, and effective communication, pushing us to devise innovative strategies that address market dynamics and consumer needs.
The role taught me the art of efficient delegation, fostering innovation within a team, and aligning tech with business objectives. Witnessing our creation come to life during the competition was a testament to the power of cohesive teamwork and ignited a passion for combining technology and entrepreneurship. Kelvin Ansong – Head of IT/Programming, G11